What is
The KISS Concept

?

KISS stands for

Keeping IT Safe and Secure

. Using the latest in remote monitoring and management technology, we are able to bring about a new, higher level of direct, fast, and efficient support.

For years, IT companies and their clients have been working against each other. Now, our goal is to partner with our clients. Previously, when something broke, we would come out to fix it, and subsequently we would provide you with a bill for our services. Our business has historically been based upon profiting when things went wrong, not to mention the extra downtime for the client made the situation uncomfortable at best.

That's all about to change; a new decade with a new philosophy. With

The KISS Concept

from Relentless Computer Solutions, we work with you as a partner preventing things from breaking to begin with.

Keeping IT Safe and Secure

by managing your hardware proactively rather than reactively. Using a flat-fee monthly approach to billing, our incentive is to keep your network running smoothly. The better we do our job, the less you'll see of us, and the more you'll get out of your network.





Now, you can stop paying for downtime, and stay focused on business.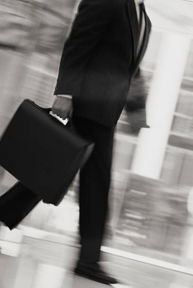 Partner wish us!
The KISS Concept provides your small to medium business with professional remote and on-site computer network services.